Enrollment closed: Cohort 5 coming January 2023
​
​
​
​
​
If I told you that you can land new clients by sending a simple video that took you only a few minutes to record, would you believe me?
For many business owners, this seems impossible.
Two years ago, I closed a $52k deal with one video that was seen by only four people. Four people!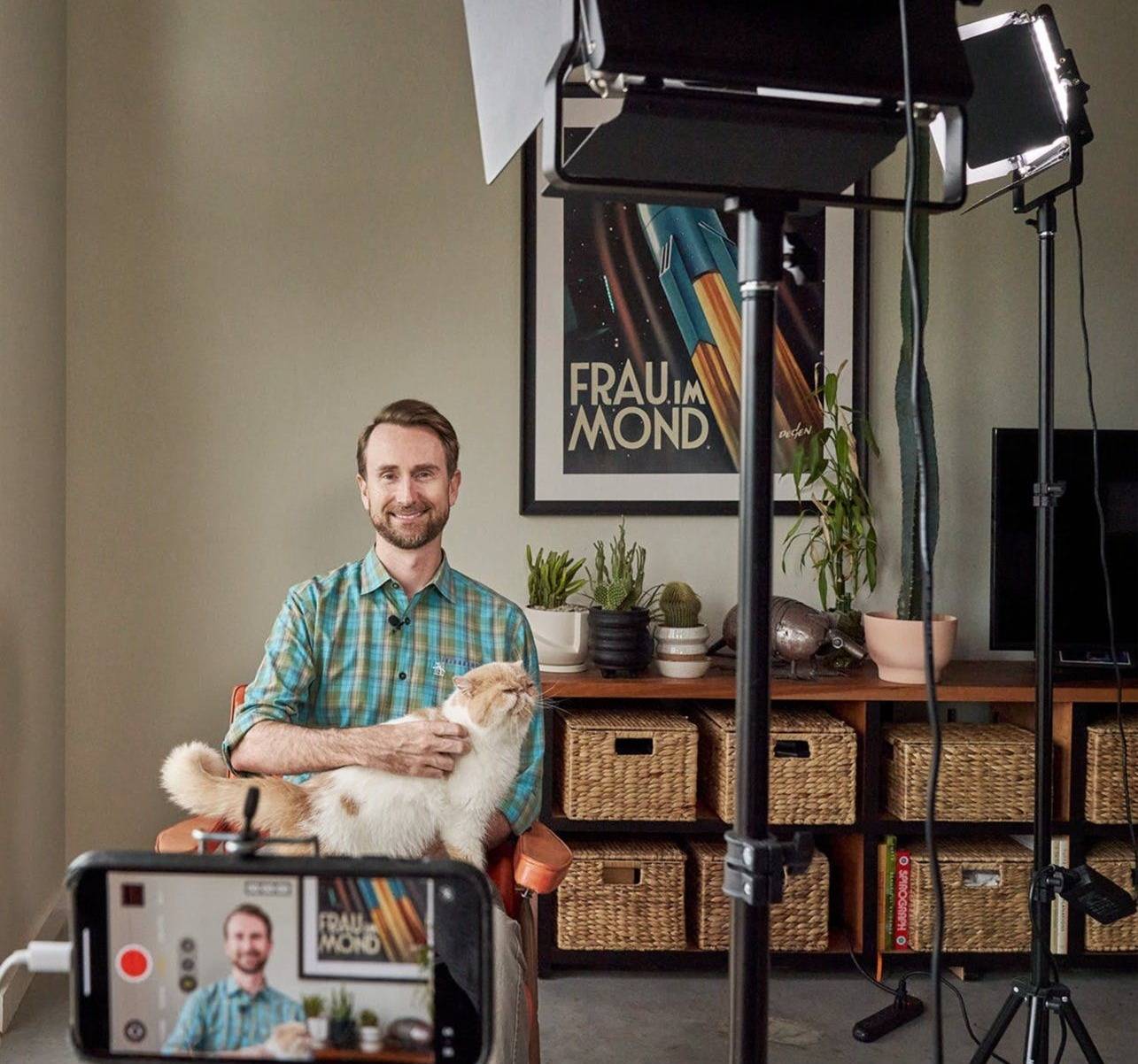 ​​

​
What the internet is saying:
​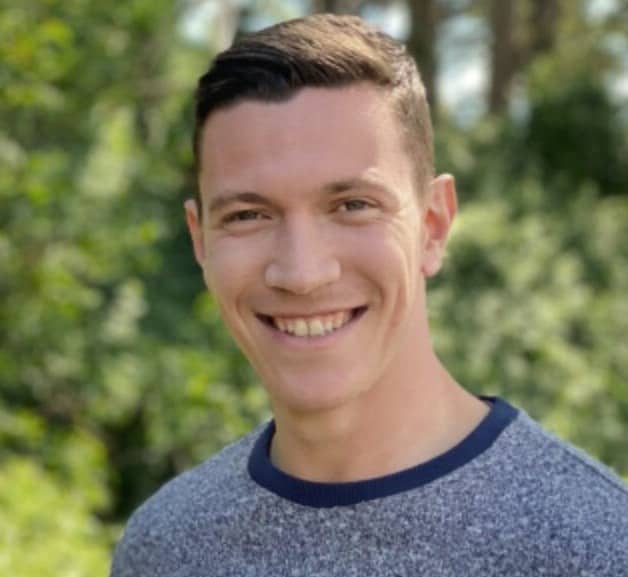 "Watching Cam facilitate is like watching Michelangelo paint"
—David Perell
​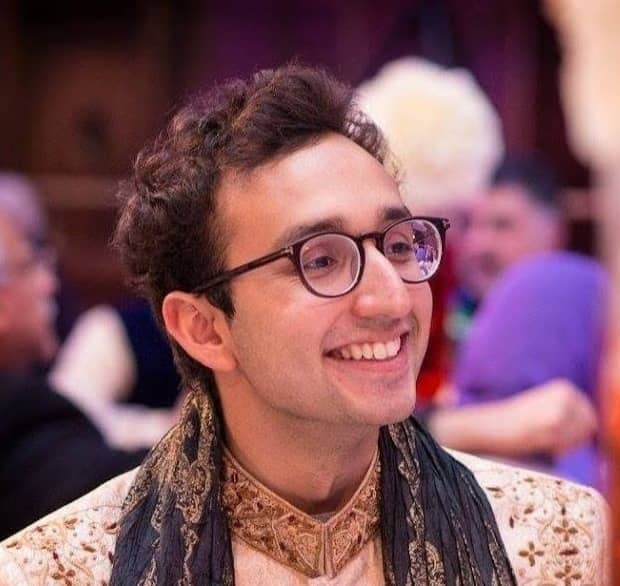 "Cam's course is a fantastic way to use video to accelerate your career and your business. 100% recommend his course, his teaching, and his vibe"
—Ali Abdaal
​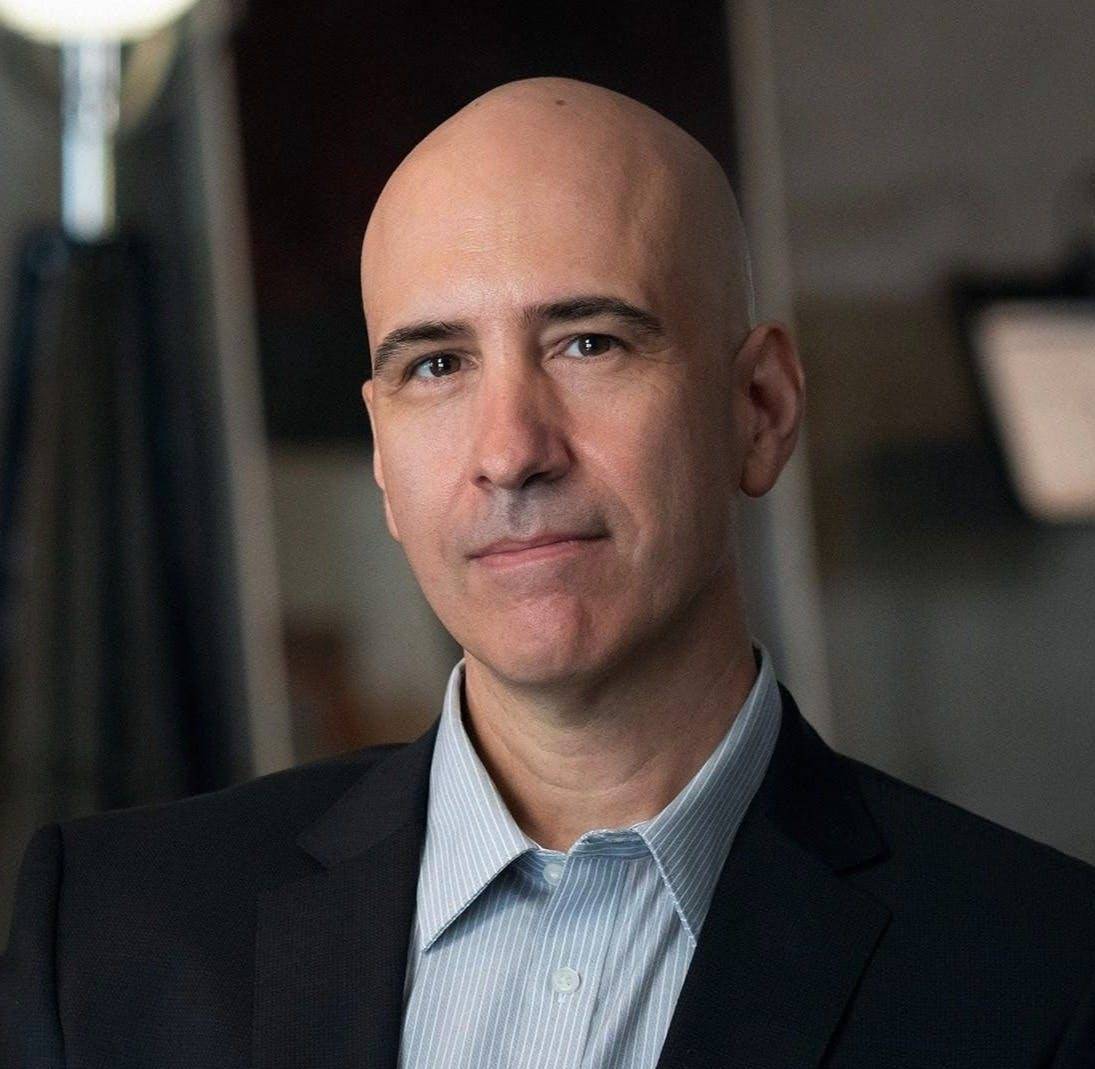 "Cam is the master of this stuff"
—August Bradley
​
​

​
Now is THE perfect time to leverage the power of video to grow your business and accelerate your career.
Why am I so sure of this?
81% of businesses use videos as a marketing tool AND are starting to apply them for internal communication.
But many people ask me: Is it too late to take advantage of video?
Well, even with 51 million YouTube channels out there and everyone and their mom going live on Facebook, this is only the beginning.
I've got a question for you: Will you sit on the sideline and watch? Or become a creator and take your destiny in your hands?
If you're feeling that video is something you "should" be doing but haven't gotten around to actively working on it…
Or
You've already tried publishing a few videos but were discouraged because the view count never went above "1"…
Then keep reading…
Because what follows could be the pivotal moment you look back on a few weeks from now…
…when you've published the first video you're proud of…when a new customer tells you that your video is why they chose to work with you …and when an industry leader you've been wanting to connect with reaches out to YOU
But first…
Do you ever get video envy?
Imagine you're casually scrolling through your LinkedIn feed. In the midst of people bragging about their new jobs and motivational nonsense, something stops you in your tracks.
You see someone you know, talking on camera in the feed.
They're speaking about a topic you've been think about regularly. In fact, they're using the same words you've been kicking around in your head for weeks.
You sigh.
Now it feels too late. Someone already said what you were going to say.
Even worse for you, their post is raking in likes and comments. They're in the spotlight. Meanwhile, you're chugging away, unseen and unheard.
Ugh.
Feels like you've been punched in the gut.
It should have been you!
If you just had the confidence to get on camera like that. If you just had your gear and setup sorted. If you just knew how to articulate your thoughts. You could have seized the opportunity.
But now it's too late.
You already know it…this will keep happening again and again unless you do something about it now.
​

​
​Imagine your reality if you knew video
When you overcome camera shyness and perfectionism, it's so much easier to sit down in front of the camera and hit record.
You can do the following: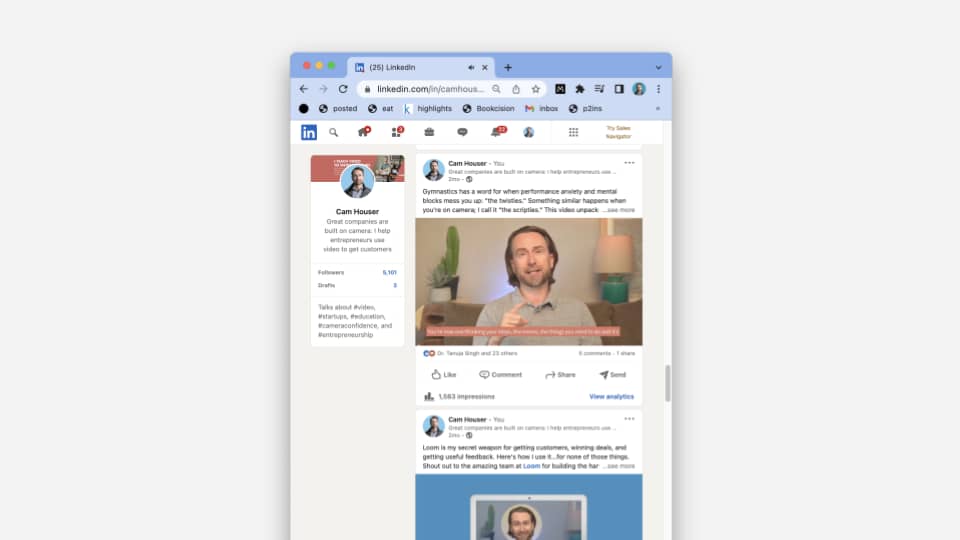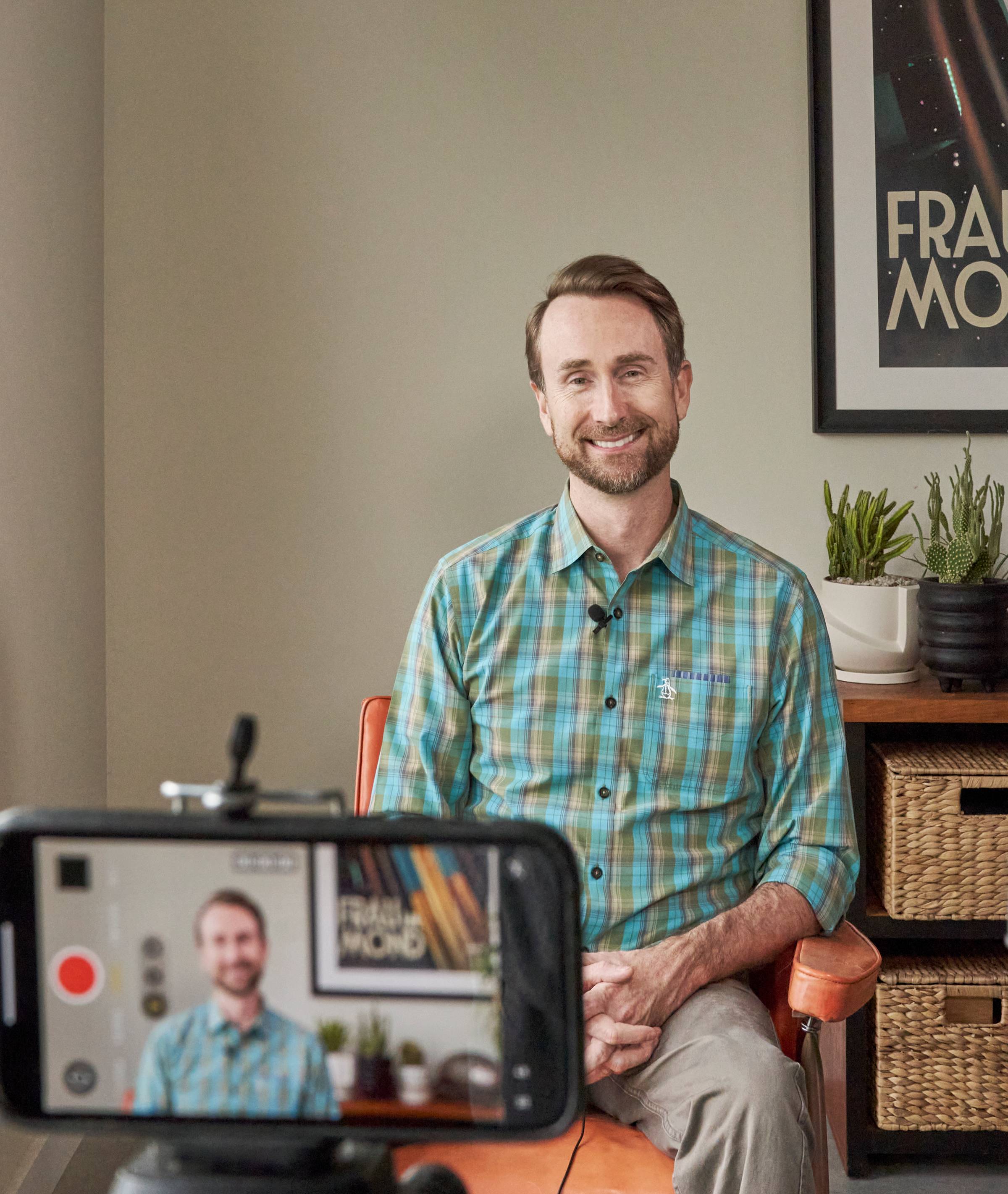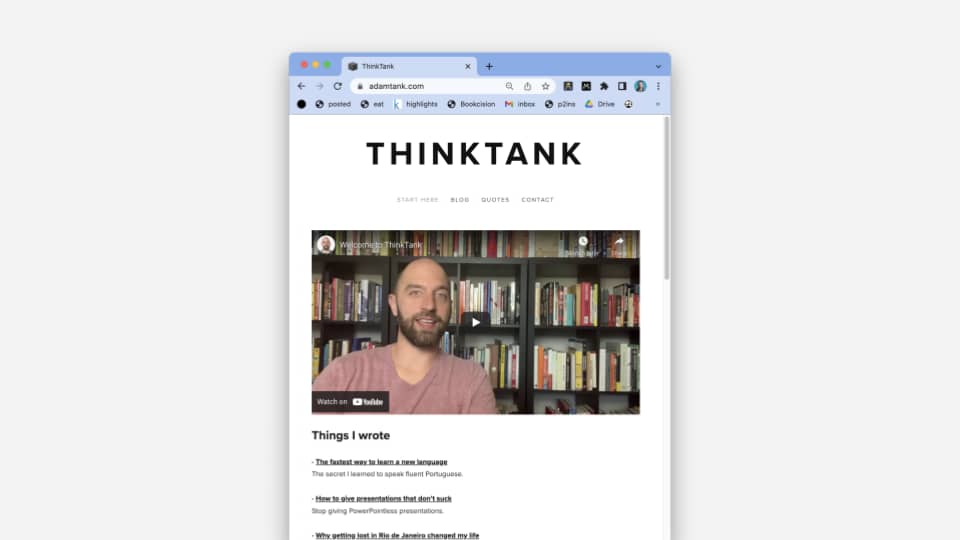 I could go on (there are so many ways to leverage video)...but you get the point.
When you use videos in ways like that, doors will open for you that you didn't even know existed.
But before I show you how you can make this happen, here are a few key things to consider...
​

​
4 beliefs about video that hold you back
(and how to snap out of it right now)
Belief #1: I don't have what it takes
​When you look at YouTubers and influencers who show up on camera every day, do you sometimes feel like they must be some sort of superhumans to pull this off?
​
Truth is, they're just like you and me. Being comfortable on camera, sharing your ideas with no stress or strain, showing your personality...anyone can do it. It's a learnable skill. And you don't have to be an extrovert, either (I'm an introvert and cracked the code over time).
​
Even the most confident YouTubers started somewhere. What's keeping you stuck isn't your ability. It's the fear of being judged and embarrassed.
​
What it all comes down to is practicing and getting helpful feedback on your videos. And that's what I want to give you.
Belief #2: I can learn this on my own
​Sure, you can. But it will take forever. You'll have to slog through YouTube and blogs to find that 95% of this stuff doesn't apply to you.
Without accountability and someone cheering you on, it gets lonely, and you question if the effort is really worth it.
​
And without honest, helpful feedback, it's hard to make meaningful progress. YouTube comments tend to be more of a dumpster fire than a source of constructive criticism.
​
What makes the difference is having a community of people who are in the same boat and work towards the same goal.
Belief #3: Hitting publish is scary
​What if I do a bad job and embarrass myself? What if my boss or client sees the video and doesn't like what I said? What if I go on a date and that girl/guy googles me and sees the video?
​
It's easy to get trapped in a negative spiral of endless "what ifs." But you also need to consider the upside.
​
What if you created an outstanding video where you confidently showed your expertise? That video now lives on the internet and continues to send exciting opportunities your way.
Belief #4: Your takes aren't perfect
Perfectionism is the silent killer.
It lurks in the back of our mind, creating roadblocks and bottlenecks in
our process and behaviors.
But perfectionism, just like figuring out lighting and audio capture, is a solvable problem.
​
And I can show you how....​​
​
​

​
Creating and publishing professional videos that move the needle just got a lot easier
I've been using videos in my business for years.
But not in a way most people would expect. I'm not a YouTube star or an Instagram influencer. Hell, I'm the guy who said that going viral is a distraction.
The videos that have made the greatest impact in my career were seen by only 3 or 4 people. But those were exactly the right people who then said "yes" to that big deal.
I call these videos personalized videos.
They're highly targeted and made with a very specific outcome in mind.
And because I've created a workflow around it, I can churn out videos in a shorter amount of time than it would take to write one blog post.
Now I'm ready to share it with you, so you can…
Become a creator, not just a passive consumer. Educate, inspire, and inform instead of doom scrolling through social media (not like this has ever happened to me lol)
Grow your confidence and competence inside and outside of the camera lens Show your skills to the outside world, so people beyond your boss and Mark from accounting know what you can do
Get a raise, or a new and better job that rewards your expertise and experience
Unlock a new channel to winning over clients and customers so you can close bigger deals faster
Establish yourself as a thought leader in your space and get invited to speak at conferences and on podcasts​
​

​
Alumni Testimonials:
"The video sprint [MVV's 2-hour learning-by-doing session] was literally the most productive two hours of my life. That session gave me six months of video content and set the stage for my company's acquisition."
—Kerry Robinson, Founder ​
"The first video I posted to LinkedIn got 900 views in 2 days, 2 meetings, and several new connections. I feel I could now tackle any platform using video."
—Mark Kilby, remote work expert and organizational agile coach
"My big win from the course was getting 800+ views on my first LinkedIn video, with new and old connections reaching out to me. Overall I feel I've gotten much friendlier with the lens."
—Manu Rehani, Inventor
"I now fully understand the power of video, especially in my case when it comes to leading meditations. A video example makes it much easier for people to take a quick mindful action. You just can't do that with writing."
—Kirsten Corbett, Nonprofit Communications | Meditation Mentor
​

​
Why should you learn from me?
​For over a decade, I've used videos to win proposals and build relationships with industry experts as the Founder of Actionworks, a training company working with organizations such as Apple and GE Aviation.
I've also used video to teach entrepreneurship to students in 30 countries as an educator and University of Texas professor.
I founded 3 Day Startup, an organization supporting 20,000 entrepreneurs at 250 schools, including Harvard, MIT, and Stanford.
Alumni of the program raised $187 million, were accepted to accelerators such as Y Combinator and Techstars, and exited to Google and Etsy.
Now, I live in Austin, Texas (Go Longhorns!) with my girlfriend and two cats, Pinky and Beppo (which you might have seen as guest stars in my videos).
My mission is to help you realize your potential and make a dent in the universe.
And video is the way to do it!
​

​
Introducing...
Minimum Viable Video
​
​
​How ambitious professionals get comfortable, confident, and competent on camera
I've hit 'record' for 8 years and taught thousands of students how to use videos.
I've built video courses for entrepreneurs and knowledge workers in South America and the Caribbean, run free weekly video creation workshops, and piled up notes about how to teach this stuff the best way…
I now want to give you a head start into the world of video.
So you can showcase your experience and expertise to the world.
By creating and publishing videos, you can stand out as an expert, get the recognition you deserve, and unlock new opportunities.
This will allow you to do the work you love, have better connections, and ultimately live your purpose.
​

​
More Alumni Testimonials
Minimum Viable Video students are entrepreneurs and knowledge workers at companies such as:

​
"MVV got me to 50k on Tiktok and left a permanent, positive mark in my mind about the importance of video for personal and professional interaction. It switched my mind from 'e-mail first' to 'video first.' Now, I send prospects, clients, and Twitter contacts video DM's on the regular and get great engagement. Very glad I joined MVV :)"
—Adam Tank, VC-backed water tech founder
"I'm much more comfortable being on camera, and my general self-awareness and presence on camera improved. I now feel more capable of creating decent videos to publish and see many more options for expression that video allows. I'll continue to use videos for async outreach, meetings, interviews, and sharing my knowledge and thoughts online.
–Matthew McFalls, Systems Engineer
​
---
​
What is this course like?
This is not pre-recorded videos and a Facebook group of confused students.
Because what you DON'T need is to listen to me talking about video for hours and then think about it alone in your apartment over a glass of wine.
In my years of teaching entrepreneurs, I realized that the best way to learn is to take action. And that's what you'll be doing in this course. From the very beginning.
We'll focus on progress over perfection. That means you'll get out of your comfort zone, overcome your fear, and go on camera.
This course is like a personal trainer for making videos. It'll guarantee a quick learning curve. You'll create videos way faster than you ever thought possible.
Here's how it's going down…
Course Details
💻 6 Live sessions on Tuesdays and Thursdays at 12 pm EST​
This is where I'll share the mindset and mechanics of making videos. You'll get to ask questions and get feedback from Cam and fellow students in breakout rooms.
🎬 3 Video Sprints on Saturdays at 11 am EST​
This is where you'll discover that time constraints are not a bug but a feature. In 2 hours, you'll go from no idea to finished videos. One student called these the highest ROI 2 hours of his entire career.
​
🤗 A community of smart people​
You'll never feel alone in this course. The community is there to help each other through the tough moments and celebrate the wins. You're all in this together, have each other's backs, and get the chance to make friends.
💡 A new approach to creation​
Making video does not have to be a lonely endeavor. The best ideas for your videos will come from conversation and feedback with fellow students. We're making video creation a collaborative process.
🔁 Quick feedback loops​
Truth is, the first videos are likely gonna suck. But that's true for everyone. The best thing is that you'll get instant feedback and know what you can improve and how to get better. It's the exact opposite of mustering up the courage to upload a video to YouTube only to hear nothing or random, disparaging comments.
💥 Bonus sessions with guest speakers
Previous guest workshops:
​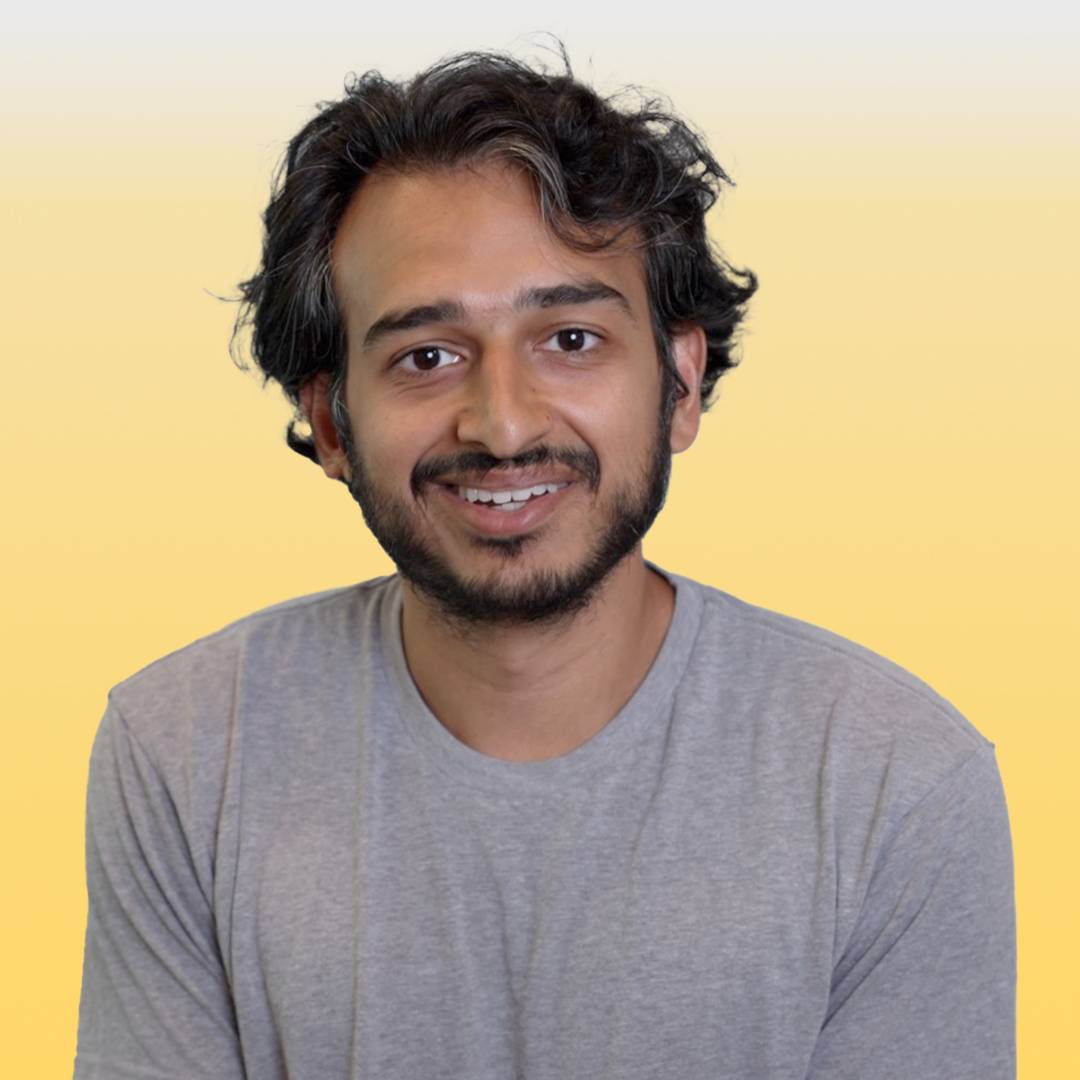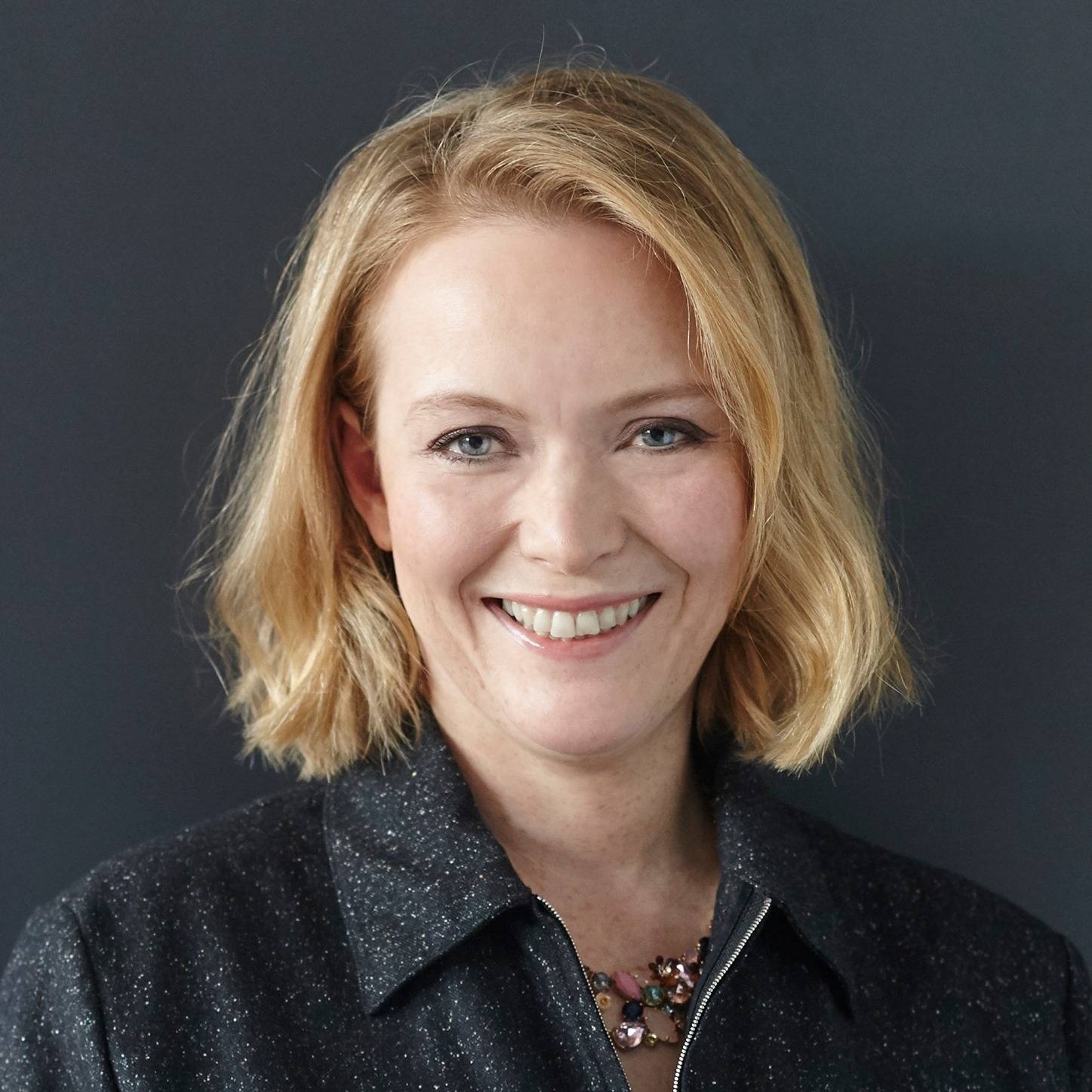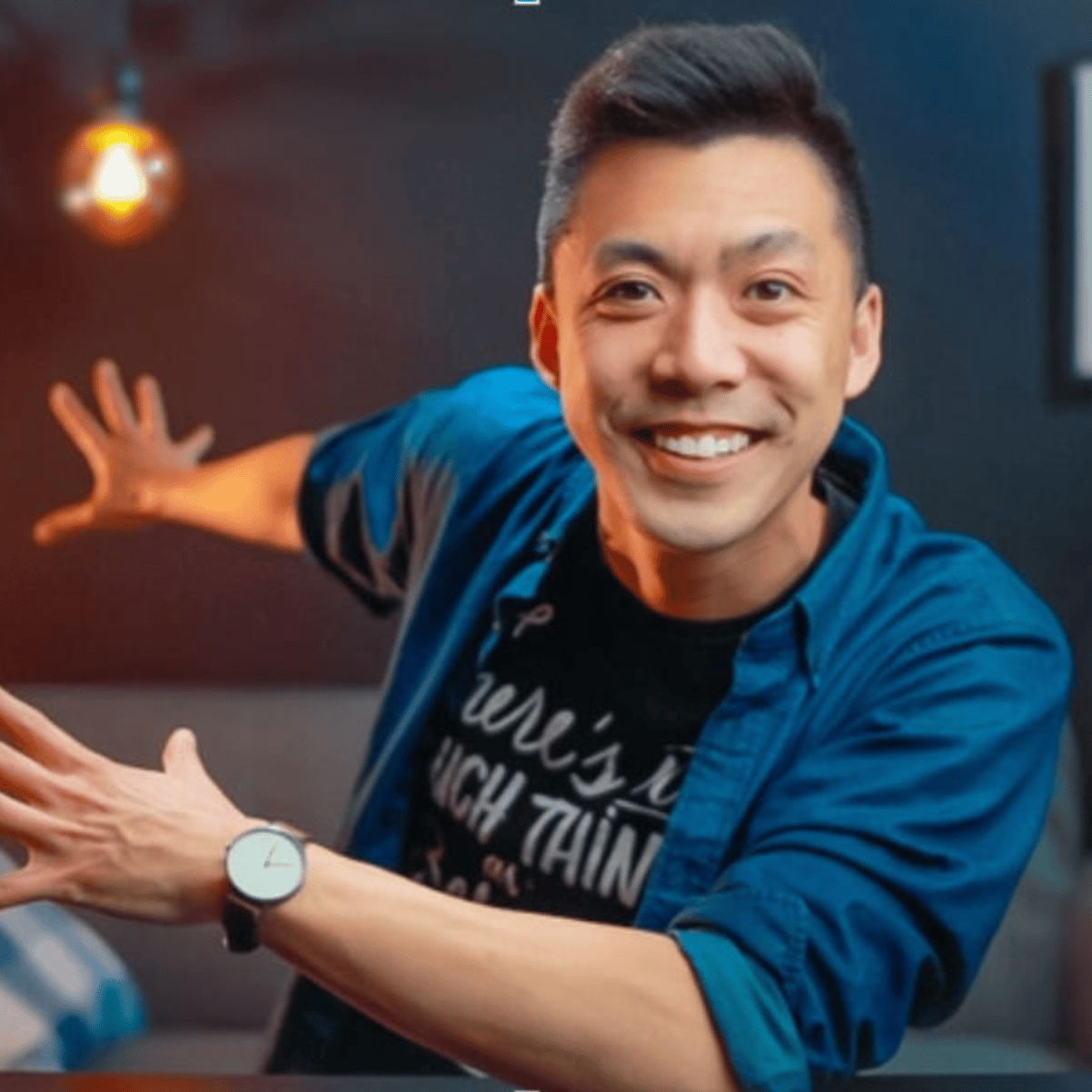 ​
By the end of this course, you'll…
Feel more comfortable, confident, and capable on camera

Create videos that are better than 90% of videos out there

Have at least 5-10 high-quality videos you can be proud of

Be part of a community of people who have your back, like your videos, and follow your work
​
The cart for cohort 5 is not open:
​
​
​

​
Your FAQs answered
Do I need to buy equipment to participate in the course?
The most important piece of equipment is the one you already have: your smartphone (Android or iPhone). In addition, we recommend that you invest in a lavalier microphone (the one that you can clip to your clothes) and a tripod. The basic versions will only cost you about $50 in total. If you want to get fancy with your setup, we're happy to recommend more advanced versions and lighting equipment.
What if I don't understand the tech…like at all?
This used to be complicated, but the tech won't stand in your way anymore. Video is easier than ever before. We'll run a dedicated session to walk you through every step, from filming to editing to publishing.
Will this be really worth it?
I know this isn't a small investment. But you're investing in yourself. In creating better opportunities for yourself. In becoming a creator instead of a passive consumer. In moving your career and business forward.
​
And compared to hiring a videographer, who will ask for thousands of dollars for a single video (which might be outdated in a matter of months, so you have to start all over again), it's a steal. In this course, you'll learn how to create infinite high-quality videos.
How much work is this going to be?
Not gonna lie. Getting good at video takes effort. But you also get rewarded instantly – with attention, positive feedback, and even new opportunities.
​
What's important is that you'll be making progress way faster in this course compared to doing it all alone. I'll show you exactly what to do, and you'll receive feedback to improve quickly.
I've taken way too many online courses already
Online course fatigue is real. It mostly comes from enrolling in courses you don't finish and then feel guilty about. It comes from having to watch some pre-recorded videos without anybody ever checking in on how you're actually doing.
​
But this isn't your average online course. It's an intensive community learning experience. We focus heavily on taking action, with as little theory as necessary. And we're making sure that nobody is left behind.
What if the timing isn't right?
Newsflash: You'll never "have time". You're a busy person with a full life. There will always be something in the way, and the timing may never feel juuust right.
But think about how different your life could look like after these 3 weeks. By investing some time now, you could be in a better job, in a better position in your business, and in a better state of mind. Isn't that worth it?
75% of entrepreneurs and professionals reading this will "think about it" and then bury this page among 17 other Chrome tabs and forget all about it
They'll continue to think they just don't have what it takes to stand in the spotlight and get the call from the new employer or client they so desperately want.
They continue to feel the envy whenever they see someone else like them show up on video.
And they'll continue to be at war with themselves, bathing in self-doubt.
But I know you have a spark inside of you. I know you know you can make it. That you can create something special. Let me help turn this spark into a bonfire.
This course can give you the push to learn faster and better than anybody else out there because you're in it with an awesome community of people to support you on the way.
All you have to do is show up, and I'll guide you through this process of learning this 21st-century skill called video.
​

​
​